Murcia's Corvera Airport "Will see 5 Mln Passengers per year by 2022"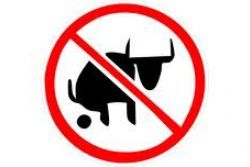 Today's edition of La Opinion de Murcia reports that Corvera Airport will process up to 5 Million passengers per year by the year 2022.
According to Manual Campos -the Regional Minister of Development, Works and Planning - this will achieved by the Airport operating some 11 arrivals and departures each hour.
Yesterday he doubted that Corvera would reach 2 Million passengers per year within it's first 2 years of opening - a condition laid down by the EU in recognising the legitimacy of state funding - due largely to the fact the region's San Javier airport would still be operational and therefore attracting passengers that would otherwise have flown into Corvera.
However, once the smaller airport had closed (projected to be sometime in 2016), he predicted that passenger numbers would grow to "Between 4 and 5 Million by 2022".
The closure of San Javier airport is due to be further negotiated with AENA on September 9th.
Campos was seemingly congratulating himself when telling the press than 'Previously they were asking for EU70 Mln compensation - now we are talking about EU 36 Mln'.
Recommended Reading :
* Murcia's Corvera Airport will open March 2015
* Murcia "Has 2 Airports, 2 Mln Passengers"