UK Hospitals turn to Spain in recruitment drive for nurses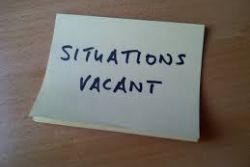 Hospitals in the UK are facing growing pressure to reverse cuts in staff in the wake of horrifying failings exposed by the Mid Staffordshire scandal.
Yorkshire in particulur had seen the heaviest cuts in numbers of nurses of any region in England as pressure grew to find savings but now extra recruitment is causing major financial headaches.
But many NHS trusts have turned to Spain to find new recruits in the wake of cuts in UK nurse training to save cash.
Even so, latest figures for nurse and midwifery staffing in April show nearly 1,200 fewer working in the region's NHS than in May 2010. Estimates suggest there are 500 vacancies for nursing posts across Yorkshire alone.
Hospitals in Leeds are spending £13.5 million on increased staffing over 30 months leading to the recruitment of 500 nurses.
The Northern Lincolnshire and Goole trust has recruited more than 100 staff from Spain, while 25 Spanish nurses are due to start at Harrogate's hospital next month.
In Hull, £1.5m has been invested this year on nursing after a report by the Care Quality Commission which said staff shortages were leading to delays treating patients. The investment will cover elderly care wards, as well as more midwives. Another £1.2m is being spent at the Mid Yorkshire NHS trust which will recruit 60 staff from Spain in the wake of criticisms of staffing on wards caring for the elderly.
Glenn Turp, of the Royal College of Nursing, said it had warned Ministers about the impact of a five-year pay freeze and cuts in nurse training and staffing. "These warnings are sadly now a reality on the ground as our local employers are struggling to recruit enough staff to maintain safe, high quality care," he said.
Recommended Reading :
* UK steps up recruitment program for Spanish nurses
* Spain concerned Euro healthcare scheme will lead to longer waiting lists
* 80% of all jobs available in Spain never advertised