Jazztel and Vodafone Spain : Charging for paper bill illegal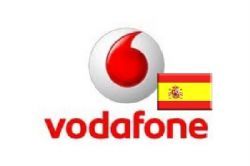 Spanish Consumer Association, FACUA, are preparing to take legal action again telecoms providers Vodafone and Jazztel due to their continued illegal practice of charging consumers some EU 1.21 for the privilege of receiving their bills in paper format.
In August 2013 the association formally complained to the Spanish National Consumer Institute (INC) together with a number of Regional Authorities. To date, neither have made any reply to the charges.
Vodafone continues to note in the contract terms and conditions listed on their website that "the client will be able to choose a paper bill for the duration of their contract. In that case, Vodafone will charge one Euro (1.21 Euros including VAT; 1.07 including Canary Islands taxes; 1.04 including Melilla taxes; 1.1 including Ceuta taxes) for each paper bill sent due to printing and sending".
For their part Jazztel states that "clients requesting paper bill will incur a monthly cost of 1 Euro (.21 Euros including VAT, 1.07 including Canary Islands taxes) due to administration and postage costs".
Charging for paper bills 'illegal'
FACUA points to the last amendment of Spain's General Law for Consumers and Users Protection of June 13th 2014, which specifically prohibits the practice. Equally so, Royal Legislative Decree 1/2007, of November 16th, specifically concerning consumer rights notes that :
"In consumers with contracts will have the right to receive a paper bill. An electronic alternative can only be issued with the expressed permission of the consumer. Consent must be specific about the way the electronic bill will be received, and the consumer may also revoke the consent. The right of the consumer to receive a paper bill will not be conditioned to any payment whatsoever".
Vodafone and Jazztel both claim that issue of a paper bill is an "additional service" and not a recognised right, and assume that in today's age consumers would prefer to receive and electronic bill.
FACUA, however, maintains that consumers cannot be forced to choose any one form of billing, nor should they be financially penalised for their preferences.
A matter of choice
An earlier report by the INC refers to the practice of charging for paper bills is as "excessive" and "contrary to good will". Likewise, it notes that an electronic bill must always be authorised by the consumer and not imposed by the company.
The INC adds that charging for issuing a paper bill is unfair since "it is a general requirement that has not been individually negotiated when incorporated to the contract and that, on detrimental of the consumer, makes an important imbalance between both parties' rights, which is contrary to good will by restricting the legally recognised consumers' rights".
Recommended Reading :
* Spain sees complaints about Telecoms and Energy companies hit record high
* Spain's worst mobile phone operator : Survey