Spain rules Gay man has no right to partner's pension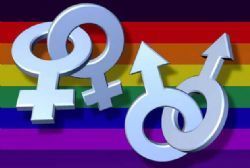 A gay man who sought entitlement to his deceased partner's government pension had his request denied at the highest level of Spain's justice system.
The Constitutional Court in Madrid refused to hear the appeal of Guillermo Malcolm Mahoney Morton, voting 6-2 in a ruling published on Aug. 15, a national holiday. Marriage is a prerequisite to receiving a state pension, and because the homosexual couple hadn't married, the man had no right to the retirement benefits, the high court said in denying a hearing.
Spain legalized marriage between homosexuals in 2005. A 2007 law ensured gay and heterosexual spouses would have rights to each other's pension on death. Mahoney Morton had argued that the government decision to deny the payments violated his right to equal treatment under the law without regard to sexual orientation, according to the court decision.
Recommended Reading :
* Legal issues for same-sex couples looking to become Expats