Spain to create 500,000 m2 mall space by 2016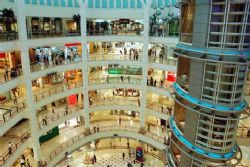 Spain will see 16 new shopping centres open over the next two years, adding more than 500,000 m2 of retail space, according to local estate agent Mislocales.
So far this year new malls have opened at El Nevero in Badajoz, Ciudad de la Imagen in Seville and Ikea Parc de Alfafar in Valencia, with a combined new gross lettable area of 59,000 m2. Several existing malls are undergoing extensions.
Over the past year, Intu Properties, Oaktree, Patron Capital and Blackstone have all made significant investments in Spanish retail.
The Spanish Association of Shopping Centres (AECC) put the total amount of mall space in the country at 15.3 million m2 at the end of 2013.
Recommended Reading :
* Spain June retail sales rise0.2% year on year : INE
* Spain 2nd World destination for shopping tourism in 2012