UK MEP slams Spain's blame of crisis on Gays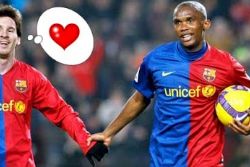 UK Labour MEP Seb Dance has criticised a Spanish senator for making "ludicrous" and "offensive" anti-gay remarks.
Luz Elena Sanín, a member of Spain's Popular Party, recently claimed the country's economic crisis was caused by subsidies for its gay citizens.
Mrs Sanín insisted that tough austerity measures were necessary to pay back the debt run up by the previous socialist government's policy of "subsidising NGOs and homosexuals".
She claimed that the government of Jose Luis Rodriguez Zapatero, the former prime minister, had forced the national debt to surpass a record €1 trillion (£800 billion) with "his favours" to the gay community.
"Otherwise we wouldn't have this gaping economic hole," Mrs Sanín stated.
Seb Dance, the Labour MEP for London, has strongly criticised the remarks.
The gay politician told PinkNews.co.uk: "Luz Elena Sanín's comments are as ludicrous as they are offensive.
"The senator might like to reflect on the enormous contribution LGBT people make to Spain and the Spanish economy – maybe she should pay a visit to Sitges, Ibiza or the Canary Islands one summer to see for herself."
Recommended Reading :
* Spanish Doctor offers to cure case of Homosexuality
* Spain rules gay man has no right to partners pension