Spain watchdog backs shorter telecoms contracts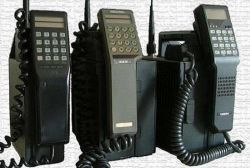 Spain's competition watchdog CNMC, which is also the country's communications regulator, has recommended shortening the duration and extension of contracts to provide telecoms services to public bodies in view of the fast-changing and innovative nature of the sector.
In a series of recommendations to a government commission on the reform of the country's public administration, the CNMC said the award of telecoms contracts must be governed by objective criteria, above all price considerations, and that the commission's proposal of four-year contracts, renewable for a further two years, amounted to "the effective closure of the market to free competition over a considerable period in a sector of fast-changing innovation."
Other recommendations include dividing up telecoms contracts into various lots rather than bundling them into a single lot, as is the current norm, a practice that the CNMC says only favours the largest companies and prevents smaller operators from bidding.
Recommended Reading :
* Spain sees complaints about Telecoms companies hit record high
* Spain Movistar clients warned of con
* Jazztel and Vodafone Spain : Charging for paper bill "illegal"