Spain's 80% social security payment cuts grows self-employed by 267,000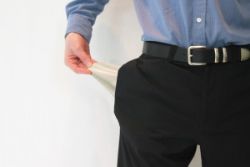 The Spanish Government's decision to significantly reduce social security contributions for new self-employed workers has encouraged thousands of people to work for themselves.
Over 267,000 people have particularly embraced a measure that allows them to pay €53 a month for half a year, compared with the regular rate of nearly €260. Discounts go down to 50% and 30% of the regular rate after that.
The Labor Ministry said that 40% of new self-employed workers benefiting from the discount (a little over 109,000 individuals) are under 30, representing 40% of the total.
The Popular Party (PP) introduced the measure in February 2013 in an attempt to stem the loss of self-employed workers in Spain as a result of the ongoing crisis and the difficulty in meeting the monthly payments of nearly €260.
Associations of self-employed workers had been demanding measures to help this segment of the workforce, which has been hit hard by the slump and is not eligible for the same kind of unemployment benefits as company employees. There are 1.94 million self-employed workers proper – those who do not own companies and work for themselves – in Spain.
"Reducing social security contributions always creates jobs. This initiative, together with the Payment to Suppliers, are the two great measures passed in favor of the self-employed," said Lorenzo Amor, president of the Association of Self-Employed Workers (ATA).
Last year, the government also established that self-employed workers no longer have to pay the state the VAT they charge their clients until they have in fact been paid for their services. In June of this year, the finance ministry announced tax relief for entrepreneurs.
Yet despite these reforms, the overall number of self-employed workers has been declining since the crisis began, and is now 14% lower than it was before 2008.
Recommended Reading :
* Spain announces further self-employed tax relief