Happy Birthday Teruel Airport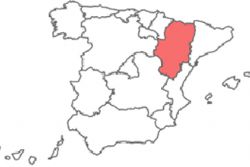 Yes, you are forgiven for thinking "who ?".... Here's why :
One year ago this week what is arguably Spain's most controversial and diverse airports launched operations.
Choosing not to follow the precedent set by the private owners of similar airports in Spain, the French owners of Teruel airport - Tarmac Aerosave - have chosen simply to get on with the job in hand, rather than spend their valuable time making pointless 'guarantees' and lying to the media.
The first airplane touched down at the newly-owned Teruel Airport on the 21st of August 2013, however it is unfortunate for the regular flyer that the principal area of operation for the facility is that of an 'Aviation Hub', rather than a passenger airport.
What is an 'Aviation Hub' exactly ? :
Activities at the Facility are concerned primarily with R&D; Maintenance; Scrapping; Engineering and exploiting the possibility of promoting Space travel from the airport in Aragon, North Eastern Spain.
12 Months growth :
According to a recent report in El Economista, 12 Month revenues at Teruel Airport show that the facility already has revenues higher than 14 other Spanish Airports, with considerably lower running costs.
What's more, the facility easily gained it's operating licenses from The Spanish Aviation Safety Agency (EASA), which has enabled it to operate some 400 operations in the past 12 months alone.
An example set ?
Whilst there is so much ammunition available here to make a witty quip at the expense of Spain's other privately-owned airports, it seems a serious possibility that that one could realistically fly on a commercial flight into Space before a domestic flight from Corvera Airport.
Recommended Reading :
* Corvera and Castellon : I hope you are embarassed