Report Into Number of Foreign Autonomos in Spain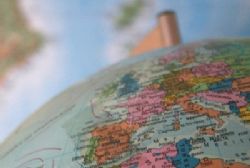 The number of self-employed (Autonomo) workers registered in Spain increased by 11.1% during the January to July of 2014.
In real terms, this represented a growth of 1,508 workers, confirmed in a report published earlier today by Spain's Association of Autonomous Workers (ATA).
However, the total number of Moroccan workers (15,055) is dwarfed by the number of Self-employed Chinese national working legally in Spain, which stands at 43,927.
The total number of EU and non-EU Self-Employed Foreigners working in Spain grew by a total of 21.2% over the same period, with Italian and Romanian nationals leading the way for the EU.
Interestingly, the report did not speculate the amount of self-employed - foreign or otherwise -working illegally in Spain.
Recommended Reading :
* Spain's Unemployment falls to lowest in 2 years
* Spain announces further self-employed tax relief