Fitch's reviews Murcia's credit rating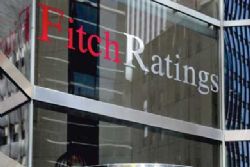 Fitch's has reviewed the credit rating for the region of Murcia, confirming a rating of BBB- with a stable outlook.
This takes into account outstanding regional debts of around EU1.5 Bln.
A report issued by the agency last week noted "Murcia's ratings reflect its increasing debt burden and a weaker economic profile than Spain, with a GDP per capita equivalent to the 80% of the national average.
"The ratings take into account a still fairly high level of debt in relation to current revenue but also factor in the region's strong commitment to comply with fiscal targets.
" Murcia's standalone credit metrics are weaker than its ratings would indicate due to its structural negative operating and current balances reported since 2010. Its budget deficit was fairly large over 2010-2012 but Fitch expects this to continue to narrow, due to a macroeconomic improvement, increased taxes and expenditure constraint, among others.
"Murcia's ratings are supported by the 'BBB-' rating floor for Spanish autonomous communities, and despite the recent upgrade of Spain to 'BBB+', Fitch has decided to leave the floor unchanged at 'BBB-'.
Murcia now has the dubious honour of sharing the same credit rating as Morocco, Bulgaria and Azerbaijan.
Recommended Reading :
* EC Approves Murcia's Corvera Loan - With Conditions