Spain Cleric : "Death to the Jews"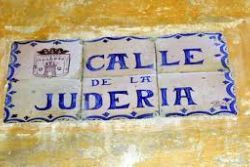 A Madrid-based Muslim preacher has caused outrage across Spain by giving a sermon last week calling for the destruction of the Jewish race.
A Youtube video of the offending sermon gives a translation provided by the Middle East media Research Institute (MEMRI), which shows Sheik Saleheoldine El Moussaoui referring to the "Plundering Jews... the masters of treachery and betrayal", and called upon Allah to "not spare a single one of them".
The Cleric went on to demand that Allah "Supports Islam and the Muslims everywhere, and humiliate polytheism, heresy and the infidels everywhere... destroy the plundering Jews".
The sermon - given in Arabic and not Islam - has angered Jewish groups in Spain and comes just weeks after extreme Islam groups in Syria and Iran called for Spain to be "reclaimed" as the "rightful home of Al Andalus".
Over recent months Spain has reached out to the Jewish community, with gestures such as changing of the "Jew-Killer" village name, the Criminalization of denial of the holocaust, whilst decendants of Sephardic Jews have also been given the legal right to apply for Spanish Citizenship.
Recommended Reading :
* Spain approves return of the Jews
* Spain Village may change "Jew-Killer" name
* Spain to Criminalise denial of holocaust