Gibraltar "Costs Spain EU1 Bln per year in Taxes"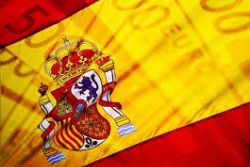 The Spanish Secretary of State for the EU, Iñigo Méndez de Vigo, has blamed Gibraltar for costing Spain EU1 Bln per year as a result of tax avoidance.
In an interview with ABC newspaper, the Politician explained that "the Ministry for Public Finances calculates that the current tax regime in Gibraltar generates losses to the Spanish treasury of close to one billion euros annually, in the form of lower returns on different types of taxation".
He went on to call for the European Commission to investigate the British Overseas Territory's tax policies for "possible illegal state aid".
The government of Gibraltar responded to the accusations, describing them as "a financial flight of fancy."
The Ministry statement also claimed that out of the 15,673 active companies registered on the rock, only 66 companies listed a total of 102 Spanish Nationals as Directors.
"This helps to clearly demonstrate that Gibraltar is, unsurprisingly, not seeing significant numbers of Spanish individuals using Gibraltar's financial services," it said. Gibraltar's Income Tax Act 2010 has, after minor amendments by the current administration, been approved by the Code Group of the EU with only Spain not approving it, according to the statement. "That demonstrates that the relevant Gibraltar legislation fulfills all the criteria required by Brussels in this respect; although Spain is continuing its attempt to ensure our law is nonetheless found to fall foul of the requirements. A state-aid investigation is still under way."
Recommended Reading :
* Gibraltar dismisses Spain's 'fanciful' tax claims