AENA blames this weekend's flight delays on computer crash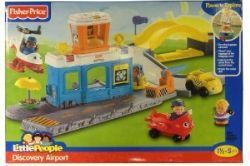 Spain's state-run airport authority - AENA - have blamed a number of flight delays seen over the course of this weekend on problems with their air traffic control systems.
The issues with the automated technology came at one of the busiest weekends of the year for air traffic, as the school holidays come to an end.
AENA issued a statement to the press confirming how the system failure caused significant delays with aircraft waiting to arrive and depart at Madrid-Barajas airport.
The Spanish Air Pilot's Union - SEPLA - also used their Twitter page to advise passengers of "Significant delays".
The body representing the country's air traffic controllers confirmed that the system crashed for around but had not posed any danger to any of the flights.
Passengers observing the delays may be forgiven for observing the coincidence between the eruption of the Bardarbunga volcano in Iceland earlier in the week, and similar parallels between the eruption of the Eyjafjallajökull eruption of 2010, which caused major delays across Europe.
Recommended Reading :
* Flight cancellations cause misery across Europe
* Spain loses EU252 Mln due to Volcano chaos