Tax Hikes For UK Home-Owning Expats ?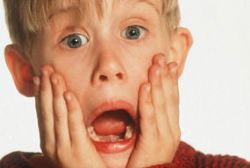 Many British expats living in Spain have chosen to keep a foothold in their home country – mostly in the form of retaining a home that they can return to should the need arise rather than take a chance with the unpredictable British housing market.
Rather than leaving these homes empty, many expats opt to earn an income from them by renting their unused homes out to tenants and using the income to help support themselves overseas. However now if Chancellor George Osborne has his way, expats with a reliance on income of this nature could be in for a shock.
Previously, this income was taxed in accordance with other forms of income; namely that expats didn't pay tax on their rental income until it surpassed their personal tax allowance. Until recently this has been set at £10,000, however new rules would see expats paying tax overseas to be taxed on all of the income from their UK property.
For some expats this could amount to a real-world drop in post-tax income of thousands of pounds each year causing considerable discomfort. It has been suggested by some sources that this latest attack on the British expat community could be enough to encourage some of those living overseas to return home simply as a result of lack of funds.
Others still may feel "pushed" to finally cut their ties to the UK altogether and sell up in order to try and maintain their expatriate lifestyle, taking the sale price as a cash windfall they can rely on for years to come.
It is important to note that as yet this new ruling is in the discussion phase though is already causing distress. There also seems some uncertainty about whether the suggestion would affect only property investments or all forms of UK income. If this is the case then British pensions paid to expats residing overseas may also be at risk, potentially leading to a double hit on the income of retirees choosing to live out their days in the sunshine.
The reasoning behind the move is the ever-tightening British purse strings after the recent economic turmoil. The residing government has been busily looking for ways to cut public spending in order to help return the UK to a stronger financial footing. The latest proposals would allegedly save the UK government around £400 million a year.
Whilst nobody would sniff at savings like these, there may be some very serious consequences to come. Hopefully if the proposal is approved enough notice will be given to retired expats to enable them to "get their house in order" - in both senses of the phrase.
Recommended Reading :
* Daily Mail warns of Expat Tax-Dodging… yet again
* One-fifth of British expats left Spain in 2013