Spain 'Considers' Burqa-Ban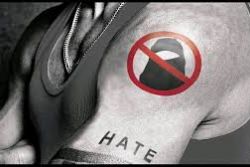 Spain's Interior Minister announced earlier this week that the country is considering banning the Burqa as part of a review of security measures.
Jorge Fernandez Diaz, who was speaking at a press conference on Wednesday, said that the ban the full-face covering could be included in Spain's Citizen Security Law - a draft bill that is yet to be passed in the country's parliament will be extended to include banning protestors from covering their faces during demonstrations.
France and Belgium have already banned the wearing of Burqas in public.
The Minister maintained that the wearing of Burqas and other full-face veils could be banned the grounds they made identification of people difficult. "I don't want to say a ban is necessary, but this could be a good moment to consider such a prohibition," the minister said.
Earlier this year Catalonia said it would push for a ban on burqas following the EU's ruling that banning the full-face veils in public did not violate the human rights of Muslim women.
The Interior Minister of Cataluņa said at the time that the move had nothing to do with religion and would also include a ban on the public wearing of head and face coverings such as helmets and masks.
Many influential Muslim figures in Spain has criticized the proposed Burqa ban describing it as "unnecessary" because its use is not widespread in Spain.
Recommended Reading :
* Catalonia to push for Niqab ban after approval of French ban
* Terror threat to Catalonia over Burqa ban