Spain's Podemos puts PSOE & PP under pressure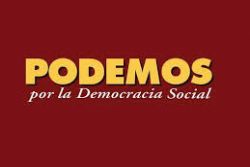 Spain's newest Political Party – Podemos – which were the surprise success story of the EU elections in May this year, are putting the country's mainstream parties under increasing pressure.
Despite only being created as a political entity in January of this year, the party managed to secure 8% of all votes to take 5 seats in the EU Parliament.
Disillusioned with established parties such as the PSOE and PP, many voters are being drawn to the youthful leadership of 35 year old Pablo Iglesias, who strays as far from the conventional stereotype of a fat-cat politician as is possible.
Newer and smaller parties – of which Podemos is just one – have create a shift in the political landscape of Spain : where in 2004 the PP and PSOE held a combined 80% of the vote, in just a decade this share has fallen to 50%.
The question many Spanish newspapers are now asking themselves is this : Could – and indeed, should – Podemos and other minority parties seek to create a coalition party to make a serious attempt to take office after the end of this Government's time in office ?
Recommended Reading :
* Spain's PSOE leader to quit after party's worst ever election
* Spain's new Podemos political party linked to back-handers from Venezuela