Spain spends EU1 Bln on riot gear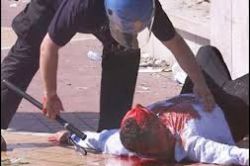 Today's edition of the Guardian has reported how Spain is preparing to spend EU1 Bln on equipment for riot police.
This compares with the country's EU1.4 Bln trade deficit recorded in June, and perhaps demonstrates the Government's anticipation of civil unrest in the coming months.
The sum was calculated following 4 tenders issued by the Ministry of the Interior since June of this year for items such as shields, stab vests and even a water-cannon truck.
Opposition parties have joined various protest groups – including spin-offs of the 'Indignados'- in criticising the move, and refering to it as a return to the Franco-era.
In the coming month a number of demonstrations are being planned in opposition issues such as the proposed reforms to the abortion laws; the abolition of the Monarchy; Oil exploration in the Canary Islands and Catalan Independence.
Amnesty International reacted to Spain's purchase of the equipment : "They say they buy this material to control disturbances, but how exactly will it be used?" said Amnesty's Ángel Gonzalo. "In Greece we have documented how these water cannons, when used a short distance, can provoke severe injuries and commotions."
Earlier this year the Independent body expressed concerns that Spain was using harassment and excessive police force against protestors, and that any violence committed during demonstrations was more often by the Police themselves.
The police officers' union commented that the Government purchases were simply in order to update equipment that was past its best.
Recommended Reading :
*Bank of Spain current account balance plummets in June y-on-y
* Spain : Protests and the suffocating embrace of the law