UK Foreign Office welcomes further Gibraltar talks with Spain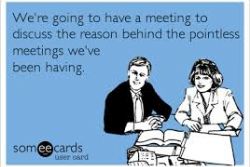 The UK has agreed to the principal of further talks with Spain over the prolonged and thorny issue of the sovereignty of Gibraltar.
In the House of Commons Foreign Affairs Committee report on Gibraltar the UK government states that they have hopes that progress will be made and that a common understanding can be found between the two countries.
The British Government refers to the FAC report to response to underline the many statements it has made over the last 12 months in response to the many issues that have arisen between UK authorities on the Rocks and Madrid.
The response also suggests that the UK might use Spain's position on Gibraltar as a bargaining chip over the latter's application as non-permanent member of the UN Security Council, to be decided in 6 weeks' time. It has been widely rumoured that Spain will raise the subject of Gibraltar for debate if it successfully gains a seat.
"The UK has a long standing policy of not revealing our voting intentions in UN Security Council elections. We carefully consider any application on its merits, taking into account contributions to the work of the Council, including to peacekeeping operations and to the UN more broadly," says the UK statement.
Earlier this year the FAC visited Gibraltar to hear directly from Chief Minister Fabian Picardo on issues affecting the Rock.
Recommended Reading :
* Gibraltar costs Spain EU1 Bln per year in taxes
* Spain to give workers fast-track Gibraltar border pass