Spain sees number of forest fires jump 40.5% on 2013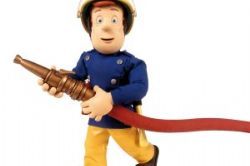 A report published on Monday by Spain's Ministry of Agriculture, Food and the Environment showed how a total of 39,410 hectares of land were damaged by forest fires up until the end of August of this year.
The area of scorched land was up 15% on the same period of 2013, when a total of 34,268 hectares of land was damaged.
So far this year, the number of larger fires (over 1 hectare) has jumped 40.5% on 2013, perhaps demonstrating a number of different points :
1.) A longer and dryer season in 2014, compared to 2013, enabling fires to spread more quickly.
2.) Stretched public resources, preventing a timely response to such fires.
The study also reported on the most likely location of land likely to damaged by fire, with 41.71% of all firs taking place in the Asturias, Galicia, Cantabria and Pais Vasco Regions in Northern Spain, 37% occurring in the Central Regions, and 20.55% along the Mediterranean Coastal Regions.
Recommended Reading :
* Jobless to be drafted in to clear burnt land