President of Murcia called upon not to offer 'Corvera guarantees' to Paramount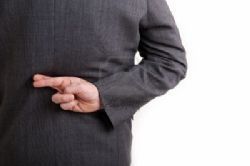 The President of Murcia, Alberto Garre, will address the regional assembly for the first session of the legislative year next week.
Questions are expected to be put to the President regarding his administration's strategy for the growth of employment within the community, and his policies on Agriculture, childhood poverty, and a number of local environmental issues.
For his part Jose Antonio Pujante, the regional spokesman for the IU-Verdes (Green Party) has raised two issues for discussions, one of which concerns the Paramount pictures theme park project at Alhama de Murcia.
Pujante is expected to speak of his concerns over similarities between the financial problems experienced by Aeromur with the Corvera Airport project, and likely to ak sthe President for guarantees the region will not grant similar financial loan guarantees to the promoters and developers of the Paramount theme park project.
Coincidentally, the address comes almost 3 years to the day since Jesus Samper, the President of Proyectos Emblemáticos Murcianos SA (Premursa), made the official presentation of his vision for the project Paramount Executives in Los Angeles.
Recommended Reading :
* Spain's Secretary of State for Commerce Confirms Paramount Subsidy
* Paramount Theme Park Project to be Presented Next Week [Sept 2011]