Ana Botin succeeds as Chair of Banco Santander following death of Emilio Botin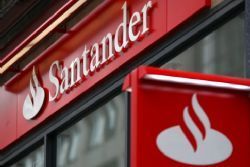 The board of directors of Spanish bank Santander unanimously on Wednesday appointed Ana Botin the new chairwoman of the bank following the death of her father Emilio on Tuesday, the lender said in a statement.
Emilio Botin, who built Banco Santander from a Spanish regional lender into Europe's second-largest bank by market value during his 28-year chairmanship, died of a heart attack in Madrid late on Tuesday evening.
In 2012, a Spanish court ended a probe into undeclared funds held in Switzerland by him and other members of his family after they paid what they owed. Botin's father had taken money to Switzerland when he was forced to leave Spain in 1936 after the outbreak of the country's civil war, Efe newswire reported in 2011, citing people close to the family it didn't identify.
"The appointments and remuneration committee considered Ana Botin is the most appropriate person, given her personal and professional qualities, experience, track record in the group and her unanimous recognition both in Spain and internationally," the Bank said.
Recommended Reading :
* Santander CEO resigns after legal battle