Spanish Consumer Prices Fall Further in August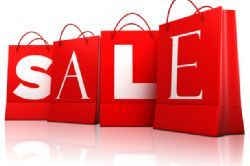 Spain's economy saw renewed price declines in August, the country's statistics institute said Friday, making it likelier that the euro zone's fourth-largest economy will fall into outright deflation.
INE, as the statistics institute is known, said Spain's consumer price index fell by 0.5% on the year in August, the biggest percentage decline since the country experienced a dip in prices in October last year. In July, prices had dropped by 0.3% after a few months of small increases.
Spain's European Union-harmonized consumer-price index, which is a slightly different measure than Spain's own, was also down 0.5%. That compares with a 0.4% decrease in July.
Both readings confirm a flash estimate released by INE late last month.
Spain emerged from more than two years of recession last summer, and is currently growing at one of the fastest rates in the Eurozone - 0.6% between March and June, and 1.2% over a 12-month period.
Recommended Reading :
* Spain house prices up 0.8% year-on-year
* Spain to stop discriminatory inheritance tax for non-residents