11 Years of Spanish Property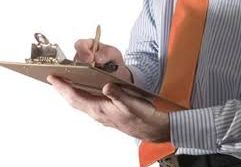 Few could deny that the Spanish property market has been though a number of highs and lows over the past decade.
As SurveySpain , celebrates their 11th anniversary, Tumbit caught up with Campbell Ferguson to ask the Chartered Surveyor's insights and observations of the issues affecting the sale and purchase of Spanish property over this period. Exactly how - if at all - has the country's property market changed during the last 11 years , and what does the future hold ?
"I first came to Madrid in 1989, but was obliged by the recession then to go back to Scotland in 1992. Sadam Hussain invading Kuwait destroyed the market for petrol filling stations, which were the principal target of the international company I worked for!! At that time the Spanish domestic market was falling away and didn't start recovering for about 5 years. From then it was an early gradual climb of upward values, but with cautions all the way. After returning to Costa del Sol in 2001, I was told when looking for an apartment, not to buy for investment, but to get somewhere I'd find good to live in for 5-10 years as the values then couldn't be sustained! I can remember thinking, as I saw all the construction, 'But who's actually going to live in all these places?' Looking back over articles from then on SurveySpain , they contained many warnings and forecasts of what must eventually happen. OK, it took a great deal longer than anyone anticipated and hesitation on investment, or better termed 'speculation', will have lost a great deal of possible capital gain, but it was all founded on graphs that continued upwards in a straight line forever. The local builders, contractors, agents, solicitors, whoever must have known that the model was flawed, but when money was being pushed at them, both by banks for construction and speculators for buying 'off plan', they weren't going to get off the development 'wagon' as it rolled along. They had mouths and greedy ambitions to feed.
Marbella was lucky with its corruption, believe it or not, in that the removal of planning powers, perhaps a year before the peak of the boom, meant that it wasn't hit quite so hard when the inevitable collapse came. It's also seeing values rising now, after 6 to 7 hard years, with constructors buying land, planning new developments and indeed building again, but only in the best locations and of the best quality. Poor location and/or poor quality properties are still not moving as the 'new' market surge sweeps up the best properties first. Interest and values will only ripple outwards when the best are taken up or their prices rise.
It took 5 years to climb out of the 90's recession. This one is much deeper and so the climb will be much longer. Also, Spain, Europe and many of the buyer's country economies are still in a fragile state, so whilst the movement will continue upwards there will be many slips backwards on the way. Scotland's independence vote, whichever way it goes, is and will greatly affect the UK/sterling buyers; EU buyers will be affected by the poor state of the supposedly strong individual country economies; Russian buyers could be restricted by prevention of money transfer; Middle Eastern buyers certainly don't have their troubles to seek; and the Chinese have so many alternative areas to invest, why should they choose Spain?
Having said that, there will always be people in Northern Europe making lumps of money, who will want to invest it in the sunshine. So, let them come, we'll be pleased to see them join us here and help them make properly diligenced purchases, where not only is the paperwork right thanks to conscientious solicitors, but they are fully aware of the physical building quality, defects and market value of the property thanks to the surveys by the SurveySpain , Network's RICS Chartered Surveyors living and working around Spain."