Orange to Buy Spain's Jazztel for EU3.1 Bln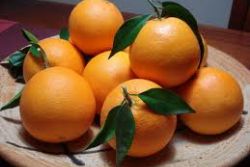 Orange is close to an agreement to acquire Spanish broadband provider Jazztel Plc in what could be the biggest takeover by the French carrier in almost a decade, according to a person with knowledge of the matter.
An announcement could be made as early as today, said the person, who asked not to be identified because the plan isn't public. Jazztel shares were suspended this afternoon in Madrid after jumping 13% to a 12-year high, giving the company a market value of EU3.1 Bln Orange extended its decline, falling as much as 2.6 % in the final minutes of trading in Paris.
Bloomberg News reported in February that Orange had intensified its search for acquisition targets in Spain - including Jazztel - to avoid being left out of potential consolidation in the country's telecommunications market.
Orange is Spain's 3rd-largest wireless carrier, behind Telefonica and Vodafone. Buying Jazztel would give the Paris-based company about 1.5 million broadband subscribers.
A deal would be the latest example of land-line assets being snapped up to offer combined broadband, TV and wireless packages. Vodafone completed the takeover of Spanish cable provider Grupo Corporativo ONO in July. Today, TDC A/S of Denmark agreed to acquire Norwegian cable company Get AS.
Yoigo Talks
Representatives for Orange and Jazztel couldn't immediately be reached for comment.
It isn't clear how Orange plans to finance the transaction. Jazztel itself is considering an acquisition. The company said last week it's in talks with TeliaSonera over a possible offer for its Spanish wireless unit Yoigo SA.
Jazztel has expanded in Spain over the years by offering low-cost broadband Internet and phone service and eventually wireless plans to win over customers from Telefonica. The company boosted revenue every quarter since 2008. This year, sales may reach EU1.2 Bln, quadrupling from 2007, according to data compiled by Bloomberg. Jazztel posted its first annual profit in 2010.
Chairman Leopoldo Fernandez Pujals is the carrier's biggest shareholder with a 15% stake, after initially acquiring a 25% holding in 2004, according to data published by regulators and disclosed on Jazztel's website.
Jazztel aims to have 2 million broadband clients by 2017, according to a a 2013-2017 business plan it presented last year.
Retevision Movil
The last time Orange made an acquisition that topped $4 billion was in 2005, when it agreed to take control of Spanish mobile carrier Amena SA for EU 6.4 Bln.
Orange offers bundled phone, Internet and TV packages already in France and has said the strategy helped it retain customers in the face of cheaper offers, led by Iliad SA's mobile service under its Free brand.
Orange Chief Executive Officer Stephane Richard has been saying for about a year that he'll consider deals to help him consolidate business in Spain. Targets were so far deemed too expensive by the French carrier, standing in the way of a transaction, people familiar with the matter have said.
Recommended Reading :
*Orange looking to sell mobile antennas in Spain