Corvera Airport "will not cost Murcia a cent"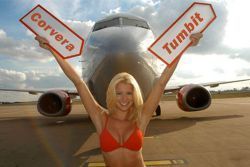 The termination of all passenger flights to and from Murcia's San Javier Airport was discussed at a meeting in Madrid last week.
The timing of the closure - together with the issue of compensation payments to be made to the state-run Airports authority (AENA) - was discussed between Manuel Campos (the regional Minister for Development, Public Works and Planning), together with the National Secretary for Transport, the Minister for Development, and the Director Generals for both AENA and the Spanish Aviation Safety Agency.
The meeting came after Secretary of State, Rafael Catala confirmed in June how the EU had made the closure of San Javier Airport a condition of approving the regional loan guarantee for Corvera Airport.
The meeting began with Manuel Campos giving delegates a progress report on Corvera Airport, where he ventured the opinion that everything would be finalized 'in December'.
Campos also shuffled his feet on the subject of a previous suggestion of EU70 Mln being offered by the regional government of Murcia to AENA for the closure of San Javier Airport, going as far as telling the Spanish Press that "Murcia will not pay a cent for the closure of San Javier".  However, the Minister admitted that the coinciding issue of the privatization of AENA could further complicate the negotiations over compensation. 
Recommended Reading :
* Murcia's Corvera Airport  "Will see 5Mln passengers per year by 2022"
* Murcia's Corvera Airport "WILL open March 2015