Spain mulls prosecution of ISIL fighters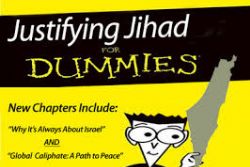 Spain is considering making changes to criminal law in order to allow the prosecution of Spanish Nationals who participate in acts of war and terrorism overseas, in light of an increased level activity by European Muslims taking part in the conflict alongside Islamic State in the Levante - commonly known as 'ISIL'.
Speaking before a Parliamentary committee yesterday, Foreign Minister Jose Manuel Garcia-Margallo suggested that changes to the law could be made in response to claims that the PP Government was not doing enough to cooperate with the International coalition in tackling the increasing threat of ISIL.
Garcia-Margallo responded that "Spain has never been one to watch the bullfight from behind the barriers" and maintained that Spain had actively participated in numerous campaigns in the middle east.
The Minister went on the acknowledge that whilst such Military campaigns were necessary, the answer to bringing an end to the fighting required a more complex solution, including preventive diplomacy, political dialogue and strengthening democratic institutions.
The government would first try and find a common agreement for a solution within the cabinet and approval by parliament if the international community should ever call on Spain to participate in military operations against ISIL, he said.
Recommended Reading :
* Spain arrests 2 women planning to join Jihad in Iraq and Syria
* Spanish Police conducting 368 investigations into Islamic terrorism