Spain public debt falls June - July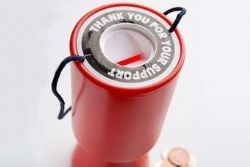 Spanish public debt fell by EU6.9 Bln in July from a month earlier to EU1.005 Trillion, Bank of Spain data showed on Wednesday, its first drop since April.
That was equivalent to 98.3% of 2013 gross domestic product (GDP), according to a Reuters calculation.
The government expects to end 2014 with a debt-to-GDP ratio of 99.5% and forecasts this will continue to rise to hit 101.7% in 2015.
Recommended Reading :
* Spain sees public debt hit EU1 Trillion