Spain sets yet another record for tourism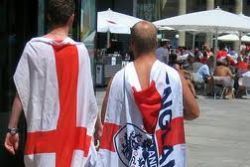 Just over 9 Million Foreign tourists visited Spain during the month of August, setting a new record for the busiest single month, and putting the country in a positive position for the busiest every year.
Numbers were up 8.8% on August 2013 to reach 9.07 Million - the first time the country has passed the 9 Million mark - according to a report published by the Ministry of Tourism on Monday morning.
Spain remains the 3rd most-visited country in the world behind France and the USA.
As in previous years, the majority of foreign visitors came from the UK and Germany, where an upturn in their respective domestic economies has had a knock-on effect with booking holidays to their favourite Mediterranean destination.
The continued political uncertainty turmoil in North Africa and the Middle-East has continued to make Spain an attractive location for holidaymakers.
Tourist from the UK led the charge to the Med in August, with 2.14 million visitors, followed by the French, with 1.98 million visitors, and Germans, with 1.29 million.
Numbers of Russian tourists fell by 8.6% to 260,124 as a weakened economy, and political unrest took its toll.
Visitors from the USA jumped by a whopping by 35.4% to reach 147,404.
As in previous months and years, the most popular regions remain Catalonia, the Balearics and Andalusia.
Recommended Reading :
* Spain welcomes record number of international visitors.html"
* Spain sees revenue from foreign tourism grow 7.8% 2014 to date