Winter Fuel Payments to UK Expats Hit Record Highs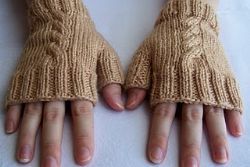 The UK's Expat pensioners living in countries including Spain received over £21.7 Million in winter fuel payments in 2013, according to a report published by the Department of Works and Pensions.
This was up from £21.4 Million the previous year.
The report went on to note that payments of up to £300 a year are being paid to people living abroad in countries that are warmer than the UK.
The revelation has resulted in the usual criticisms that the payments are intended to provide much-needed respite for desperate pensioners in the UK to pay their winter fuel bills, and are not deserved by those living in 'warmer' countries such as Spain.
The DWP figures show that more than £8million was sent to Expat Brits in Spain; £5million to France; £1.4 million to Cyprus and £579,000 to those living in Portugal.
The number of expats claiming winter fuel allowance in Spain has grown by 44% in just 2 years to stand at 139,000.
Earlier this year the UK proposed to end the allowance from British pensioners living in countries where the average temperature is warmer than the UK.
Recommended Reading :
* Daily Mail warns of Expat Tax-Dodging... yet again...
* UK slams winter fuel allowance payments to expat pensioners