Vodafone Spain contributed EU4.9 bln to economy in 2013-14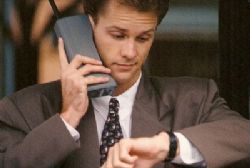 Vodafone contributed a total of EU4.93 bln to Spain's economy between 1st April 2013- and 31st March 14th, according to the company's latest financial report.
The figure covers company acquisitions, investments in network development, staff salaries and taxes throughout a year that Vodafone Spain's president Francisco Roman described as "crucial" for the company. Not only did the operator complete its acquisition of Spanish cable provider Ono in July, it also invested over EU600 mln – 32% more than the previous year – in expanding and modernising its 4G and FTTH network, and revamping its distribution channel.
Vodafone was the first operator to offer 4G services in Spain and its network now covers some 482 localities. In addition, the acquisition of Ono means that the company's fibre network now reaches around 8 million households.
In its report, Vodafone also points out that it contributed more than 22,650 direct and indirect jobs during 2013-14 and that it has 3,711 employees in Spain, over 99% of them on permanent contracts.
Recommended Reading :
* Spain's worst mobile phone operator : Survey
* Vodafone revenue dragged lower by Spain
* Vodafone Spain fined EU31 mln for roaming charges