Spain and China sign EU3Bln business deal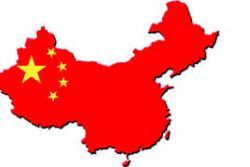 China and Spain are set to sign business deals worth a total of about EU3 Bln in Beijing this week, an official said, as Spanish PMMariano Rajoy visits the Asian giant to drum up support for his country's economy.
Chinese and Spanish companies will sign a total of 14 deals, an official with the Spanish delegation said on the sidelines of a Sino-Spanish summit in Shanghai on Thursday. The official declined to be named because the deals have not been announced.
Rajoy, who is set to meet top Chinese leaders, including President Xi Jinping and Premier Li Keqiang, is the latest European leader to visit China to lure investment from the world's 2nd-biggest economy.
Addressing a gathering of Chinese and Spanish business people on Thursday, Rajoy urged Chinese investment into Spain, saying its economy was back on track after its euro zone woes.
"Few countries offer such a good investment opportunity as Spain with its open and competitive market," Rajoy said in Spanish, adding that the food and consumer industries were areas where the companies of both countries could boost cooperation.
Companies that took part in the meetings included Spain's largest bank, Banco Santander, Inditex - the owner of global fashion chain Zara - and Chinese e-commerce juggernaut Alibaba.
Spain is one of this year's few economic successes in the euro zone. It grew at its fastest pace in 6 years in Q2, accelerating a recovery from an on-off recession that began in 2008 after a property bubble burst.
As China's economy matures, its companies are increasingly investing abroad in search of higher returns. By 2014, China's overseas direct investment is expected to exceed the direct investment it receives from foreign firms, the trade ministry said this month.
Chinese firms invested $90.2 billion in 156 countries last year, government data showed, up 17% on an annual basis.
Recommended Reading :
* Spain's love : hate relationship with China
* Spain drops China human rights case
* Spain leads the way in Chinese friendly tourism