Bank of Spain says domestic demand surge likely to slow in Q3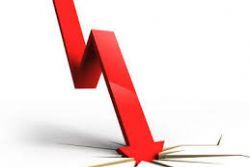 Growth in private consumption and new job creation, fundamental factors in the turnaround in Spain's crisis-torn economy, are showing signs of slowing in Q3, the country's central bank said on Wednesday.
Spain's economy grew at its fastest pace in six years in the second quarter, marking three quarters of expansion following an on-off recession that began in 2008 after a decade-long property bubble burst.
The return to growth, which has made Spain one of the euro zone's few economic success stories this year, has been helped by rising domestic demand as Spaniards sense an end to a slump which has left millions out of work.
A slowing of this rate of growth is likely to weigh on the country's economic performance.
"The most recent information, referring to the third quarter, seems to indicate private demand was less expansive," the Bank of Spain said in its monthly report.
"In the case of domestic consumption, opinion polls and retail sale indicators are, on average in July and August, below levels seen in Q2."
Employment data also pointed to slowdown in job creation compared with the first half of the year, the central bank added.
Spain's unemployment rate, at 24.5%, is the 2nd highest in the EU after Greece and is not expected to fall below 20% until 2017.
The government is expected to raise its 2014 growth forecasts for the second time this year on Friday, though a slowdown in the European economy, Spain's largest trade partner, means the adjustment is unlikely to be as large as originally planned.
PM Mariano Rajoy will increase the forecast to 1.3% from 1.2%, below the original expected increase to 1.5%, daily El Mundo reported on Wednesday.
The Economy Ministry declined to comment on the report.
Recommended Reading :
* OECD criticises Spain's recovery efforts