Legionnaire's disease claims 8th life in Spain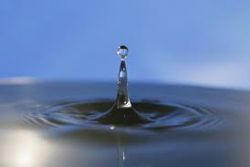 A further 4 people have died from Legionnaire's disease in Catalonia in northeastern Spain, bringing the number of deaths in recent days to 8.
The latest fatalities took place in Ripollet, a town near Barcelona, Catalonia's health department reported.
Another 2 people have been diagnosed with the disease, including one who has been admitted to hospital.
The outbreak was originally detected in the town of Sabadell, 7 km from Ripollet, on 5th September.
Catalan health authorities reported the first 2 deaths from the disease on 16 September and a further 2 other deaths two days later.
All 4 victims of the disease in Sabadell were elderly or suffering from underlying health conditions.
Health officials said they did not know if the cases of Legionnaire's in the 2 cities were linked or due to 2 separate outbreaks of the disease.
Legionnaire's disease is a lung infection caused by the legionella bacteria. It is not contagious and cannot be spread directly from person to person but can multiply in water and air conditioning systems.
The disease is usually caught by breathing in small droplets of contaminated water.
Recommended Reading :
* Legionella outbreak hits Calpe Hotel (again)