Catalonian leader orders referendum on independence from Spain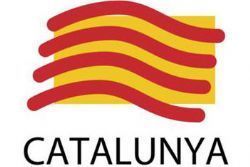 The Catalan President signed a decree on Saturday calling for a referendum on independence to be held on Nov. 9, putting the local government on a collision course with Madrid, which says such a vote is illegal.
The wealthy northeastern region, which accounts for around 20% of Spain's economy, has its own language and distinct culture and has long fought for self-rule.
A large majority of Catalans want to hold a referendum on independence, polls show, and have been encouraged by the close result in this month's binding referendum in Scotland.
The region's president, Artur Mas, signed the decree in a solemn ceremony in the Catalan regional government's offices in Barcelona - the gothic Generalitat Palace - surrounded by his government and political allies in his campaign for independence.
"Catalonia wants to speak. Wants to be heard. Wants to vote. Now is the right time and we have the right legal framework to do so," Mas said in a speech in Catalan, Spanish and English immediately after the signing ceremony.
In a section of his speech in English, Mas said he wanted to convey a message to European leaders and people.
"As all the nations in the world, Catalonia has the right to decide its political future ... We believe that political issues must be resolved by negotiation and civilized attitudes. And we know that democracy is the most civilized way to resolve difficulties between nations."
Hundreds of people waving the Catalan flag and chanting pro-independence slogans greeted a smiling Mas in the plaza outside the palace after his speech.
"I never voted for him, but he is behaving just perfectly in this process we are going through. It is superb," a supporter of the separatist movement, Isabel Roca Puig, said in Catalan.
MADRID TO BLOCK VOTE
Spanish deputy PM Soraya Saenz de Santamaria said in a news conference after Mas signed the decree that the albeit non-binding vote would violate the country's 1978 constitution, drawn up on Spain's transition to democracy, and vowed to block it.
The cabinet will meet on Monday to formalise the appeal, then the objection will be handed to the Constitutional Court hich is expected to suspend the vote until a final ruling is made on its legality, which could take years.
"No government, nobody, is above the law because nobody is above the sovereign will of all the Spanish people," Saenz de Santamaria said.
"We deeply regret this, and believe the Catalan president's initiative is a mistake. It fractures the Catalan society, divides the Catalan people and distances them from Europe and the spirit of the times."
Mas has been under pressure from separatist coalition partners to go ahead with the referendum even if it is declared illegal, although he has himself said he would not do anything that is against the law.
Political analysts expect the Catalan leader to call early elections after Madrid blocks the vote. He would then use the elections as a way to give Catalans a chance to vote on independence from Spain.
Madrid's refusal to allow a vote has angered many Catalans, even those who favour continued union with Spain. Hundreds of thousands of people marched in the streets of Barcelona earlier this month for the right to hold a referendum.
Recommended Reading :
* Catalonia calls independence vote despite Scottish "no"