Spain's Constitutional Court Declares Referendum "Illegal"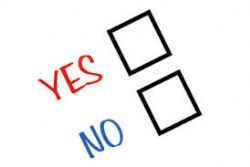 Spain's Constitutional Court on Monday declared that the proposed referendum on independence called by the region of Catalonia would be against the law.
The case, brought by the central Government who have branded the move as "unconstitutional", saw a unanimous decision to suspend the vote on November 9th until the court could review further evidence and make a more considered ruling.
Supporters of a pro-independent Catalonia argue that the process could take years.
The ruling came just hours following PM Mariano Rajoy's announcement that the referendum represents "a grave attack on the rights of all Spaniards."
According to the 1979 Constitution, all Spaniards must vote on issues of sovereignty - not just the 5 million Catalans who would be eligible to vote under Mas' planned vote - or at least that is Rajoy's interpretation - which he asserted during an Emergency meeting of the cabinet called to "Defend the unity of the Spanish state".
Catalonia has long called for a greater degree of autonomy from a distant Madrid, and the Catalans themselves have been eager observers of the move towards independence in Scotland.
The legality of the referendum is the question that seems to split the majority of Catalans : whilst polls show that the majority are in favour of the vote taking place, there is no clear leader in the support for either those in support or opposition to the proposal. Also, a recent poll revealed a distaste for taking part in any "illegal" referendum.
For his part, President Mas has insisted that the referendum will both take place and be legal.
Rajoy meanwhile, has promised further 'talks' in exchange for the vote not going ahead.
The move perhaps demonstrates 2 things :
1.) Rajoy has learned nothing from History - or indeed the parallels with Scotland : Opposing public opinion or forbidding such things rarely turn out as planned.
2.) If / when the referendum does take place - and the idea of an Independent Catalonia is supported - the central Government will surely be more fervent in their attempts to hold on to the idea of a Unified Spain. Which probably includes a nod towards Gibraltar.
Recommended Reading :
* Catalonian leader orders referendum on Independence from Spain
* Spain warns it will block Independence vote in Catalonia