Carrefour Spain gives IVA discounts to young people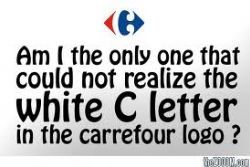 Carrefour Spain has launched a new discount that gives young people IVA discounts on fresh produce.
The card is for people aged between 18 and 30 and offers IVA discounts on a range of produce including meat, fish, deli, vegetables, fruit and bread.Carrefour Spain already offers the discounts to over-65s and large families. The youth card also offers discounts on petrol, Carrefour's mobile service and money-off promotions for travel.
It can be used in any of Carrefour's formats, including Carrefour, Carrefour Market, Carrefour Express and online. The website also features specific promotions across categories including perfume and electricals for card holders.
The card is intended to help cash-strapped young people in a country which has struggled to rebound after the global recession. Spain has been one of the hardest hit of the eurozone countries.
However last week the Spanish Government released optimistic projections for growth. It now expects the economy to grow 1.3% this year - up from the 1.2% forecast in April - and 2% in 2015, compared with an earlier 1.8% forecast.
Unemployment is expected to drop to 22.2% by the end of 2015, down from 24.5% at the end of June.
Recommended Reading :
* Cost of Milk to vary 87% across Spain