Corvera Certificates required end 2014, or new application required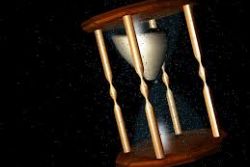 Corvera Airport now has just 3 Months in which to obtain the necessary permissions, certificates and approvals required to commence operations - otherwise Aeromur will be required to submit a totally new application to the EU, following changes to regulations, due to come into effect in 2015.
The Minister of Public Works, Manuel Campos, yesterday expressed his belief that everything will fall into place during the month of December.
The Minister also said how 90% of all the required documentation was already in place.
Just last week a meeting between representatives of the DGT, State Aviation Safety Agency (EASA), AENA and the Civil Aviation Authority agreed a schedule to work towards obtaining the required paperwork within the time required.
If, by January 1st 2015, the certification is not in place the European Commission will have to consider the application once again due to a change in legislation concerning civil aviation - a move which could knock the operation of the facility back by untold years.
Under these circumstance the final approval of the facility would be taken away from EASA and handed back to Brussels.
Meanwhile, the Regional Government of Murcia is maintaining that Corvera Airport will commence operations around April / May of 2015, whilst San Javier Airport starts a period of around 12 - 18 Months of winding down operations.
The regional government is also still involved in negotiations surrounding the EU182 Mln loan guarantee for the airport, with reports of possibilities of a delay in the opening of the airport likely to have an impact.
In August of this year, the European Commission ruled that Corvera Airport could receive a maximum of 80% public funding providing traffic does not exceed 700,000 passengers annually during the first years - interesting, considering that Campos had previously spoken of expectations that the facility will surpass 5 Million passengers per year by 2022.
The Minister estimated that the loan guarantee to Aeromur would not exceed EU150 mln for a maximum period of 10years - falling short of the maximum amount approved by the EU.
It is understood that the process to move personnel from San Javier to Corvera has not been effected.
Recommended Reading :
* Murcia's Corvera Airport WILL see 5Mln passengers per year by 2022
* Murcia's Corvera Airport WILL open March 2015
* Corvera Airport costs Murcia EU22'000 per day