Spain probes ex-bank directors suspected of misusing company credit cards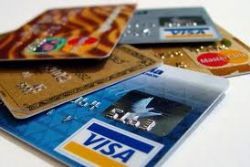 Spanish authorities are investigating dozens of former executives and board members of former Spanish savings bank Caja Madrid over the alleged use of company credit cards for personal expenses such as clothing, food and trips, two sources familiar with the matter said.
Caja Madrid was folded into banking conglomerate Bankia in 2010, which two years later accepted the biggest state bailout of a Spanish bank and became the symbol of the country's financial crisis.
It is still controlled by the government through state bank restructuring fund FROB.
Former Caja Madrid chairman Miguel Blesa and his successor at Bankia, Rodrigo Rato - a former Partido Popular minister and managing director of the International Monetary Fund - are among 86 directors being probed, sources with knowledge of the matter said on Thursday.
"We discovered the issue earlier this year and informed the public prosecutor and FROB around June," a Bankia source said.
Some EU15.5 Mln of company funds is believed to have been spent inappropriately, the sources said, citing a Bankia report to Spanish authorities.
Spanish High Court judge Fernando Andreu has included the issue in an ongoing probe into how Bankia was managed in the run-up to its share market flotation in 2011, a year before it nearly collapsed.
Bankia also asked those who allegedly spent company money on personal expenses to pay it back, and recovered EU197,000 in less than a week. It is not seeking repayment of the remaining funds, which were spent at Caja Madrid.
The regional government of Madrid dismissed on Thursday its managing director for economy, Pablo Abejas Suarez, a former Caja Madrid executive who is among the accused of credit card misuse, a government source said.
So far probes into failed Spanish savings banks have only yielded convictions in the case of one small savings bank, Caixa Penedes.
Recommended Reading :
* EC Chief : Bank of Spain's poor supervision fueled crisis
* Spanish court makes first conviction of bankers since start of crisis