Spain Presents 2015 Budget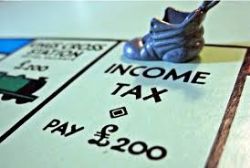 Spain's 2015 Budget, presented by Budget Minister Cristobal Montoro on September 30, 2014, contains a number of measures aimed at stimulating economic growth, including cuts to the corporate and personal income tax rates.
Montoro said that personal income taxes will be reduced by an average of 12.5%, with those on medium and low incomes being the main beneficiaries of the cuts.
However, the main corporate tax will be cut from the current 30% to 28%.
The Budget Minister also said that the tax on wealth exceeding EU700,000 would be extended for one year.
The Spanish Government's tax revenue is expected to reach EU186 Bln in 2015 next, up from the EU177bn forecast for 2014, Montoro said.The Government is persisting with tax cuts despite the fact that the budget deficit will be 4.2% in 2015 (following an estimated 5.5% in 2014), taking the country's public debt up to 100% of GDP.
Recommended Reading :
* Spain to borrow EU242 Bln as debt reaches 100% of GDP
* Fitch's praises Spain's banks, forecasts property prices stabilize