Spain: Eroski cuts its losses by 34%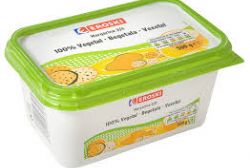 The Eroski Group had net losses in the first half of the year of EU31.9 Mln - 34% less than in the same period in 2013.
Between January and July, Eroski achieved a gross operating profit of EU103.7 Mln and an operating profit of EU28.2 Mln.
Cost cutting in the first semester reached 5.7%, with a 14% reduction of financial expenses and EU47.8 Mln of the operating expenses.
In this period, Eroski reached an agreement with creditor banks to restructure its debt, currently amounting to EU2,500 Mln.
"After this major financial restructuring agreement, we have a transitional 2014 campaign ahead, which will allow us to successfully tackle all future challenges," said the president of Eroski, Agustín Markaide.
Billing up until July totalled EU3,201 Mln; a decrease of 2.7% motivated by the drop in consumption, although smaller than in previous periods and with an increase in market share in the "priority areas" for the cooperative.
In the first 6 months of the year, Eroski has opened 38 franchised supermarkets and has continued the implementation of its new business model, called "With you", with an investment of 17 million and creating 266 jobs.
Recommended Reading :
* Eroski Spain in EU26 Mln debt restructuring deal
* Spain's Eroski reduces losses by 15%