Orange Spain told to amend "misleading" Amena ads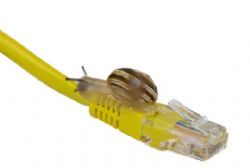 Spanish advertising self-regulation body Autocontrol has ordered Orance Spain to amend the advertising for the 'amena.com en casa' ('amena.com at home') 4G tariff offered by its Amena brand.
According to Autocontrol, the corresponding advertising is misleading because it promises "unlimited browsing" when the reality is that the bundled mobile data is limited to 5 GB for downloads and 100 GB for browsing. Autocontrol dismissed Orange's appeal and ordered the operator to change the advertising copy to reflect the limits in place.
According to Amena, the 'amena.com en casa' service is faster than ADSL and cheaper than fibre, and includes 4G broadband connection, a SIM card and a 4G Wi-Fi router. The plan costs EU 29.95 per month (including IVA) and the 4G Wi-Fi router costs EU99.
Recommended Reading :
* Orange to buy Spain's Jazztel for EU31 Bln
* Spain sees complaints about Telecoms and Energy companies hit record high