Spain "Will not fight ISIS"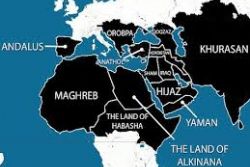 The Spanish Foreign Minister, Foreign Minister Jose Manuel Garcia-Margallo, told La Cadena Sur yesterday how Spain will not participate in any fighting against ISIS forces in Iraq.
"Spain supports the international coalition in the fight against ISIS, but it will not send ground troops to fight the organisation in Iraq, nor will it participate in any airstrikes", he said in an interview with one of the radio station's presenters.
However, the Minister conceded that "Madrid's support of the international coalition will include the use of its military bases, providing logistical support, supply of equipment, weapons and intelligence, as well as refuelling aircraft."
Last month Spanish forces replaced Dutch troops stationed in Turkey as part of a NATO initiative.
Spain it seems, is happy to let others oppose ISIS, despite being the one Western Country in cross-hairs for a Muslim 're-conquest of the Levante'.
The UK, France, Denmark and Belgium are the only European countries to have joined the international coalition against ISIS.
Recommended Reading :
* Spain to replace Dutch NATO forces in Turkey
* Spain to support NATO forces in Eastern Europe