Catalonia approves 'anti-gay crime' law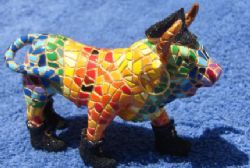 The Regional Government of Catalonia yesterday approved a law which criminalises attacks against the LGBT community, awarding fines of up to €14,000 for those found guilty of any associated offence.
Thursday's vote received the support of left-wing groups but was opposed by the region's nationalists and conservatives.
Representatives of the Partido Popular in Catalonia claimed the bill would place emphasis on "positive discrimination," and opposed a clause which states a person accused of homophobia will have to prove their innocence.
PP Spokesperson Dolors López said: "Why isn't there an anti-discrimination law for immigrants or ethnic minorities ? You can't come up with a specific law for every group suffering discrimination".
She continued that "This law grants the LGBT collective an extraordinary system of protection that other groups don't enjoy."
However, Anna Simo, for the Republican Left of Catalonia (ERC) says Catalonia has now set a worldwide precedent in the fight against homophobia "Without fines, this law would be a mere statement of intent. It's meant to act as deterrent."
For their part the Region's Green Party also argued that the law isn't "a privilege for gays, it reinforces the rights of minorities".
In July, it was reported the the majority of the hate crime in Spain in 2014 had been motivated by sexual orientation or gender identity.
Anti-LGBT crime had the highest figure for hate crime last year, with 452 identified cases.
Spain is known as one of the more LGBT-friendly countries in Europe, with the legalisation of same-sex marriage being almost a decade old.
Spain was among the five countries more tolerant than Britain according to a recent poll, including Canada, Czech Republic, France and Germany.
Recommended Reading :
* UK MEP slams Spain's blame of crisis on Gays
* Gay community in Spain most affected by hate crime