Spain services sector posts slower growth in September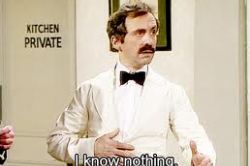 The expansion of Spain's services sector slowed in September as growth in new orders fell to an 11-month low, a survey showed on Friday, adding to signs that the country's economic recovery slackened at the end of Q3.
The Markit Purchasing Managers Index (PMI) of service sector companies dropped to 55.8 in September from 58.1 in August. It stayed above the 50 line separating growth from contraction, however, and marked the 11th straight month of expansion. Staffing levels, meanwhile, were unchanged month on month, the survey said, ending a five-month spell of job creation.
"There were signs of a growth slowdown in the Spanish service sector at the end of Q3," said Andrew Harker, senior economist at Markit. "There was also disappointing news on the employment front."
He added that the sector was still growing solidly, however. "The third quarter as a whole saw the economic recovery continue. We would therefore expect to see another decent quarterly rise in gross domestic product," Harker said.
Spain's economy grew at the fastest quarterly rate in 6 years in the April-June period, as the country continued to recover from a prolonged recession.
Government ministers and the central bank have warned recently that the pace of the turnaround showed signs of easing off in Q3, with job creation slowing down for instance.
Still, the government last week hiked GDP growth forecasts for 2014 to 1.3%, while other euro zone countries such as Italy are slashing their outlook.
In the services sector, input prices fell for the first time since September last year, in part due to falling fuel and energy costs, the Markit survey said.
Output prices also fell month on month because of higher competition.
Recommended Reading :
* Spain's manufacturing sector growth continues but pace slows