Spain approves EU1.4 bln compensation for gas plant closure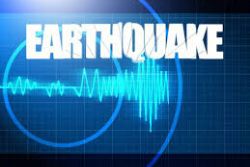 The Spanish government approved payment of EU1.4 Bln in compensation to the owners of offshore gas facility Castor, built to store 30% of Spain's daily gas consumption and shut last year after minor earthquakes in the area.
The compensation will be paid to Escal, a joint venture owned 66% by Spanish builder ACS and 3%by Canada's Dundee Energy. The venture will be dissolved after receiving the payment.
The payment will be financed by a loan from a group of Spanish banks, which will then be paid by gas companies and consumers over a 30-year period.
As part of the agreement, Spanish gas grid operator Enagas will act as financial intermediary and oversee the hibernation of the plant, the government said.
Spanish authorities ordered a halt to injections of gas at Castor, built by concession holder Escal, last autumn after more than 200 minor earthquakes near the area in eastern Castellon, off the Mediterranean coast.
The government, which is struggling to cut one of the largest public deficits in the EU, will not pay for the plant.
It will instead transfer the compensation cost to gas companies and consumers by increasing the amount they pay to Enagas for maintaining and operating Spain's gas system. The additional revenue will be used to pay back the bank loans.
The plant, the first in Europe to issue project bonds, was built for around EU1.35 Bln. The additional compensation covers the cost of the loan.
The agreement is neutral for the Enagas balance sheet and credit ratings, the firm said in a regulatory filing on Friday.
Santander will finance about half of the loan for the compensation, followed by Caixabank with a third and Bankia with the remaining 15%, sources with knowledge of the agreement said.
The Banks will charge interest of 120 to 130 basis points above the Spanish government 20-year benchmark bond. The bond due in 2032 was trading at around 2.9% in the secondary market on Friday.
The Spanish government reserves the right to take legal action against Escal if it discovers problems in the plant's construction or in gas injections.
Recommended Reading :
* Spain to compensate owners of Valencia quake rig
* Report confirms Valencia earthquakes caused by gas rig
* Valencia Earthquakes "Manmade" : Minister