Telefonica Spain loses market share, Orange overtakes Vodafone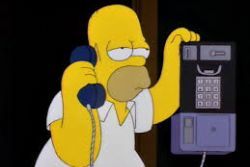 Telefonica lost mobile clients in its Spanish home market in July for the 39th straight month, although it snapped up new lucrative optic fiber contracts to maintain its quasi monopoly in that fast-growing business.
Telefonica's continuous fall in mobile contracts comes as competitors Orange and Vodafone increased their market share, which both recently announced the respective takeovers of Jazztel and ONO.
Telefonica had 16.42 million mobile clients in July, compared to Orange's 11.53 million and Vodafone's 11.5 million, data released on Friday by Spain's telecoms watchdog showed.
It is the first time Orange has overtaken Vodafone as the country's 2nd-biggest mobile operator since the French group arrived on the Spanish market in 2005.
The heated competition between the two could bring the spotlight back onto Teliasonera's Yoigo, currently Spain's fourth-biggest operator with 3.4 million mobile clients, which was left out of the latest consolidation in the country.
Spain's telecoms market is however increasingly shifting toward high-speed Internet services which enable operators to sell bundled packages with fixed and mobile phones lines, Internet and television.
These so-called quadruple-play deals offer better margins and help companies retain cash-strapped customers better.
Telefonica, which controls more than 91% of the optic fiber market, added about 75,000 new contracts in July to reach 935,504 clients.
This compares to 89,552 clients for all other operators combined.
Recommended Reading :
* Spain sees complaints about Telecoms and Energy companies hit record high
* Jazztel and Vodafone Spain charging for paper bill "Illegal"
* Spain Movistar clients warned of con