Spain's Ciudad Real Airport administrators fail to take the hint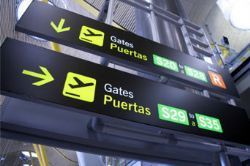 The administrators of the bankrupt Ciudad Real last week applied to the Commercial Courts for permission to launch an 8th phase for the sale of the facility.
This follows the passing of the deadline of the 7th phase of bidding, with nobody submitting an interest to purchase Spain's first privately owned airport for the 'discounted' sum of EU80 Mln.
A condition of the sale is that bids can only be considered when accompanied with a 5% Bank Guarantee.
Perhaps the administrators should be reminded of the popular English phrase "flogging a dead horse" : If nobody has expressed an interest in 7 earlier phases of bidding, and with the asking price being discounted by just 20% from the outset, what makes them so confident that there is any demand at all for a privately-owned airport that nobody wants to fly to ?
Recommended Reading :
* Ciudad Real Airport Administrators lower price and extend deadline yet again