Support for Spain's ruling conservatives sinks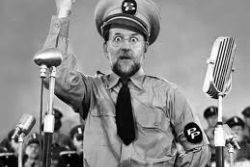 Support for Spain's centre-right Partido Popular has sunk to its lowest level since its general election victory in 2011, while support for new leftist party Podemos has risen, a poll showed on Sunday.
Spaniards have become increasingly disenchanted with politics as unemployment, fraud and separatist tensions in Catalonia cloud a nascent economic recovery.
This has taken its toll on PM Mariano Rajoy's government, which has also lost enthusiasm from traditional conservative voters since it withdrew a controversial abortion law last month.
Rajoy's Partido Popular would win 15.9% of the vote if elections were held now, about half of what polls showed it would win in 2011, the Metroscopia poll published in newspaper El Pais showed.
While support for Spain's opposition PSOE party has ticked up to 20.7% versus 20.3% in the same period, new leftist party Podemos has emerged as the country's 3rd largest political force, gaining 14.3% of votes, the poll showed.
Led by university professor Pablo Iglesias, Podemos has plugged into discontent with big establishment parties, threatening an end to a two-party political system that has dominated Spain since its return to democracy in the 1970s.
A poll that showed the PP and PSOE parties winning 52% of the vote in 2011, at the height of a financial crisis that was threatening to push Spain into an international bailout, said they would only capture about 37% today.
Spain's next general election is due late next year.
Recommended Reading :
* Spain's Podemos puts PSOE and PP under pressure