Colombia and Spain to share embassies abroad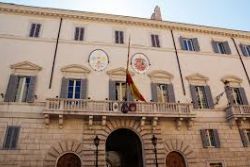 Spain and Colombia have agreed to share embassies in countries where the other has no diplomatic representation, according to local media.
The agreement, to be signed this week by the countries' foreign ministers after several months of negotiation, will allow each government to utilize administrative services of the other's embassies.
The announcement comes less than a week after Spanish lawmakers arrived in Colombia to strengthen diplomatic and business ties, as well as offer support for the government's peace negotiations with the FARC, the country's largest rebel group.
Spain's Prime Minister also recently announced that Colombians will be able to visit Europe's Schengen countries without a visa in the second half of 2015.
Individual member states of the Schengen countries within the European Union have to ratify the decision made by the European Parliament before taking effect.
Recommended Reading :
* Spain proposes Embassy sharing with Lat-Am countries
* Spain asks EU to suspend visa requirements for Latinos